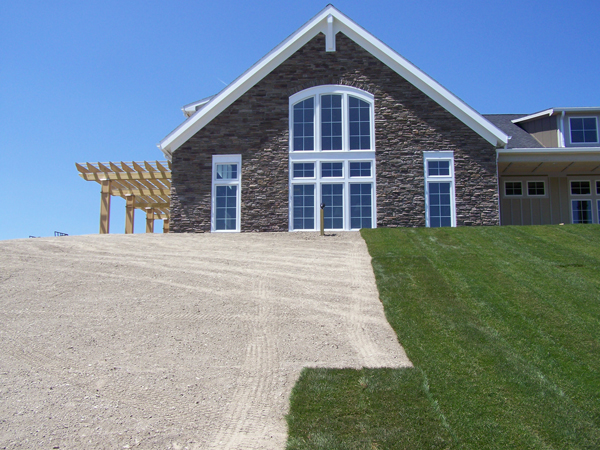 PROFESSIONAL SERVICES
Batavia Turf works with all professionals on your landscape needs.
We grow our turf from a seed blend specially formulated for the intense traffic and abuse experienced on athletic fields. It provides an even texture and ease of maintenance appreciated by groundskeepers and homeowners alike. We also offer a Kentucky bluegrass/fescue blend that is shade tolerant (2 hours of sun per day minimum). Our turf is grown on a wide range of the best mineral and organic soils in upstate New York for 18-24 months, ensuring a mature, strong and durable product. Batavia Turf uses organic materials from our sister farm, Integrated Pest Management and crop rotation to maximize quality while protecting the environment.
WE PROVIDE ANY ASSISTANCE NEEDED
Friendly customer service staff for all your questions!
585 548 2552
Landscape Architects
Batavia Turf is grown on a wide range of mineral and organic soils, including sandy loam. An established, well-known brand, we use only certified Gold Tag Seed, and conform to National Turfgrass Evaluation Program (NTEP) standards.
Landscape Professionals
Batavia Turf has a roll-out service to assist you in your installation projects. We do not install turf ourselves—we refer buyers to experienced landscape professionals.
Buildings & Grounds
Looking for the easiest way to maintain your grounds? Batavia Turf pros can assist you with all of your turf issues and problems.
Athletic Directors
We'll help you get your games in! Batavia Turf can help you improve the playability, safety, and quality of your field.
QUOTE FORM
Let us quote you today!
INTERESTED IN
OUR SERVICES?
We take pride in our years of experience and high quality turf.
GET IN TOUCH NOW